I was introduced to house music in the summer before my senior of college. The event was a Sunday daytime party on the water in San Francisco. Prior to that day, I thought electronic music was harsh, lacking heart. I grew up singing folk, classical, and show tunes with my family and in choirs. I listened (and still listen) to a lot of international music, singer/songwriters, R&B, and indie rock. So the techno I'd heard on the radio was foreign and I didn't get it.
Since that first party, I've attended many, many house parties and am a part of the thriving house music community in Denver. At first, I thought that I was attracted to dancing to electronic music in the underground scene because it was a new opportunity to experience my sensual, wild, shadow self in a safe environment. But it didn't take long to realize that the "underground" isn't just a place to indulge one part of ourselves. It is a place to know and express who you really are. It is spiritual. It is church for many people. The DJ is calling out the gospel and the dancers are responding. A number of the tracks played reveal this, including "Not Everyone Understands House Music. It's a Spiritual Thing".
What is Spiritual?
Many people outside of this community don't understand how it is a deep experience. This is partly because they don't know the difference between mature house and the huge raves populated by teenagers doing copious amounts of drugs with fuzzy boots and sucking on ring pops. It's also because our society has very clear ideas of what is and what is not spiritual. For the most part, spiritual must be: innocent, pure, calm, quiet. Western church services include a speech that people listen to while seated. The body is rarely engaged. Which is for the best since it can be so sinful, right?
I recently met Rev. Matthew Fox, and enjoy his video about what he calls "Cosmic Mass", using electronic music for worship:
I believe that Spirit is found in darkness and in light. Just like profound music takes us up and down emotionally, so does a profound life. I hear Spirit in the silence and in the whomping bass. If I had not discovered this house community, I would be less developed as a person and as a leader. I would not be as comfortable with my body and my sensuality. I would have a lot more judgements and fear of people who seem different than me. And I wouldn't have nearly as much fucking fun as I do.
Finding Balance
The electronic music scene has it's challenges the same as any community. One clear one is that it can be difficult to find balance. Sure, you could party for three days straight with great people, enjoying sunrises and sunsets alike with a personalized soundtrack playing the background. Some people can do that and it works just fine. Others of us take a few days to recover from that lack of sleep and end up regretting it. We also need balance with our substance use, so that we are taking care of our bodies and future. The more that there is shared awareness of the dance floor as sacred space, the more we will take care of the atmosphere and the people dancing on it. People who come for the first time feel the difference when the space is decorated, cared for, made with love. They respect themselves and the party more.
I plan on writing more about this part of my life. But I'm really interested in hearing from others: How is house music spiritual for you? What do you have that you wouldn't have without it? What challenges do you think the electronic underground faces?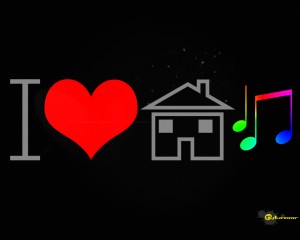 Sign up for Helena's Blog

Welcome!

I am a coach, facilitator and program director in Denver, Colorado. I bring a high-performance mindset from 18 years leading in global corporations, startups, non-profits and Higher Ed. I've also honed skills in emotional intelligence and practical spirituality through training with ICF, Shadow Work®, Insights Discovery and motherhood. If you're ready to do powerful inner work, and also get tangible results in your external environment, please follow my blog and reach out to talk about coaching!