Nathaniel Rateliff with the Colorado Symphony: Inspiring, Challenging, Innovating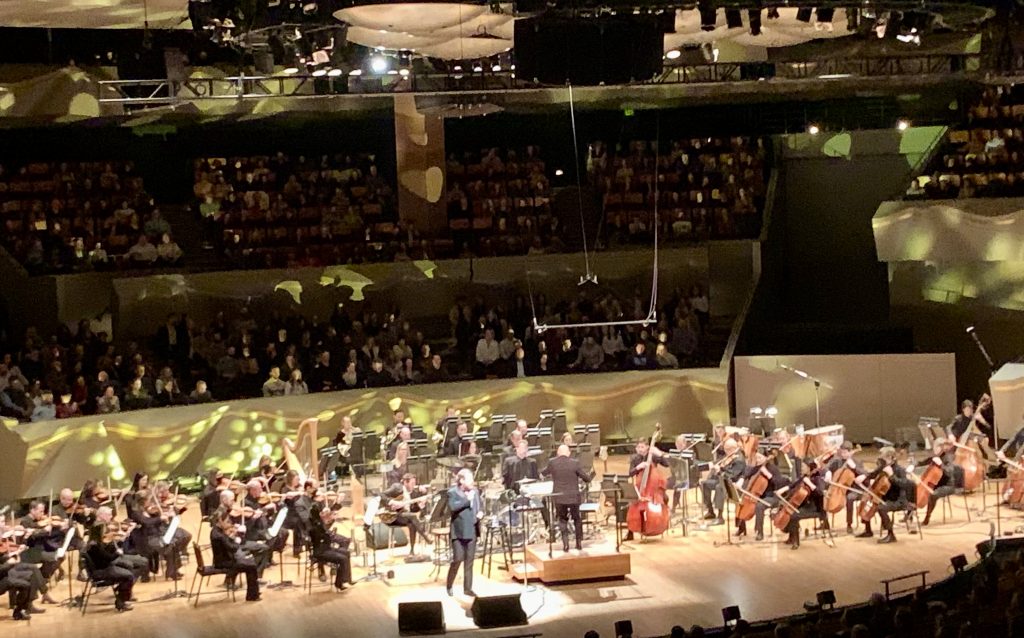 I really love music– having grown up in a musical family and singing and dancing being a favorite way to connect with people and myself. I listen to a wide variety– though folk, indie rock, showtunes, soul/R&B, House and world music are some favorites. This weekend I was fortunate to witness Nathaniel Rateliff with the Colorado Symphony. He wasn't singing his own songs, but rather those of 70s singer/songwriter Harry Nilsson, who covered standards from the Great American Songbook in an album A Little Touch Of Schmilsson in the Night. Rateliff and the full symphony performed the album as well as a few of Nilsson's originals. Here are a few things that they got totally right in this experience, and left the sold out crowd deeply moved:
Honoring Who Inspired You
Rateliff, himself at the top of his game, took this time to honor the musical legacy before him, much as Nilsson did by making the album back in 1973. "The courage of Nilsson to release an album of standards like 'It Had To Be You,' 'Thanks For The Memory,' and 'Over The Rainbow' at the height of his fame is wild to contemplate. And to create something so beautiful that takes listeners on an emotional journey through love and loss is what I'm excited for audiences to experience." — Nathaniel Rateliff
I also did not know how many songs that I know well were written by Nilsson–including "Gotta Get Up" (featured in the Russian Doll TV show) and "Without You" and "Everybody's Talkin". So now his legacy is more alive for everyone who attended.
Keep Challenging Yourself
Towards the end of the concert Rateliff commented that preparing for this had been more challenging than he'd expected. There's memorizing all those melodies, being coordinated by a conductor, a whole different context. He took on this challenge, and brought so much beauty into the world. I imagine this stretched him as a musician, and in the process exposed everyone to a whole new side of his voice and presence.
Innovate!
The Colorado Symphony has determinedly stayed relevant and thriving, when many classical music organizations struggle to keep audiences (especially younger people) coming to performances. Some of their recent shows have centered around banjoist Bela Fleck and RZA from Wu Tang Clan, and an upcoming concert features the music of Selena. Prior to Rateliff singing, they performed Beethoven's 8th Symphony. Which reminds us of the power of classical music, and maintains the value of modern listeners supporting classical music alongside other genres. 
I'll forever be grateful for music and what artists do to make life so exponentially more worth living. Art keeps us in touch with our vulnerable heart. It breaks through limitations. It begs us to reflect on being human, and to be better humans. I go into my week looking for more ways to honor others, to challenge myself, and always be innovating!
Sign up for Helena's Blog

Welcome!

I am a coach, facilitator and program director in Denver, Colorado. I bring a high-performance mindset from 18 years leading in global corporations, startups, non-profits and Higher Ed. I've also honed skills in emotional intelligence and practical spirituality through training with ICF, Shadow Work®, Insights Discovery and motherhood. If you're ready to do powerful inner work, and also get tangible results in your external environment, please follow my blog and reach out to talk about coaching!