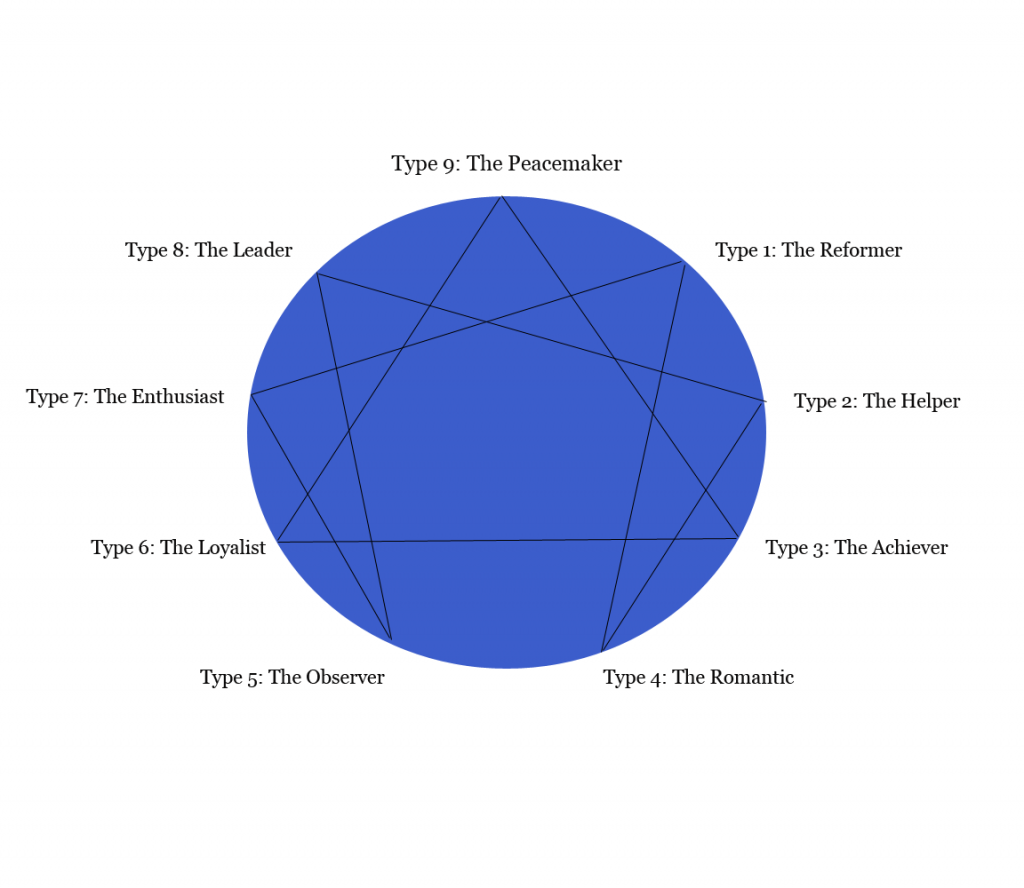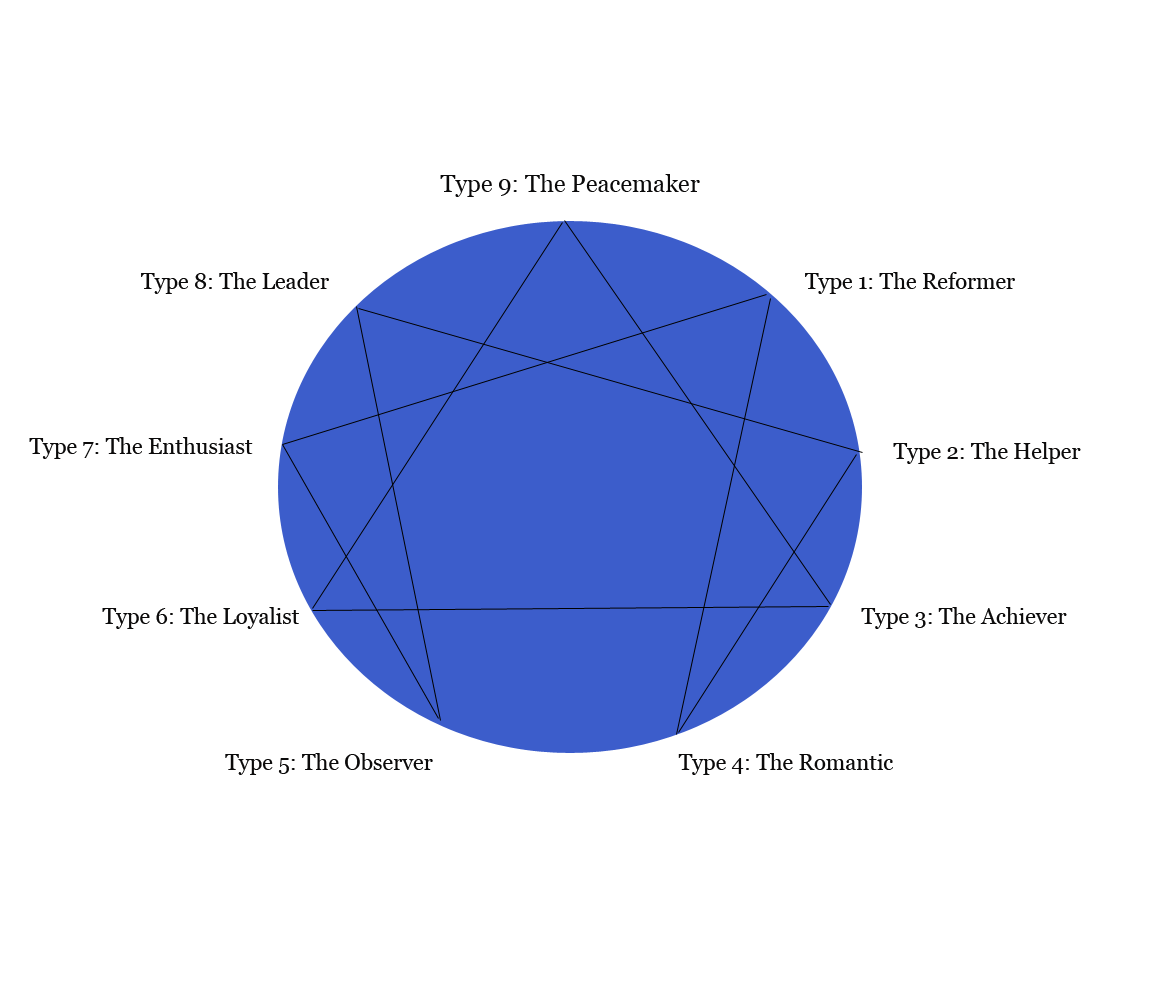 The Enneagram Personality System is a wonderful tool for understanding your unique drive, values, and basic fears. There are 9 types, but there are many variations within them. You can read more about all types here. I am a Type 8, the Leader or Challenger. I am sharing some of my core strengths and the tendencies I've struggled with because:
I hope that it will help you to understand the 8s in your life better.
Since the goal is to eventually be in touch will all 9 aspects of ourselves, this may help you embrace your inner Leader and heal the parts of it in shadow.
To invite you to be open with your loved ones about your own struggles and strengths, and ask for their support in being your truest self.
My intention is not to speak for all 8s, as everyone has their own experience. But I have noticed most of these patterns in 8s I have known.
1. I have a lot of opinions, and they're almost always right!
I usually think my partner should be driving slower, or faster, than he is. And it's been pretty hard for me in the past not to share my opinion…loudly and repeatedly. There is a part of me that thinks if I'm not controlling the things around me, something bad might happen.  It would be exhausting if I gave into that voice all of the time, so I deliberately focus on relaxing and trusting in Life. Then I can express my opinions in a healthy way, that helps make a project successful or champions the interests of a group that isn't being heard.
2. After I've had a productive day, I am on a natural high.
I feel useful, creative, and powerful. This is especially true if I have faced a challenge, accomplished something great with a team, or given an important presentation. I thrive in a busy, meeting-packed day where I get to engage with people and do, do, do. When I am not challenged, I get bored and unproductive.
3. I sometimes make things harder than they are.
I just went to a conference in a rental van. I kept struggling to slide the back door open–really using all my arm strength. It took me several times before I realized it was an automatic door, so all I had to do was get it started with a flick of the wrist and it would roll open. Once I discovered that, I felt a bit impatient about the slowness of the door's roll. I've got places to go!
4. I care very deeply for people.
When I love someone, and I know they love me, I am generous with my time and resources. I constantly tell my partner how much I love him, and I don't mind being sappy. When one of my best friends moved to another part of the state last year, I wept loudly for quite awhile when I hugged her goodbye. But I won't get to that level of vulnerability unless I know they see me, respect me, and that they keep their agreements with me. I admire people who are just openly vulnerable from the start, that seems like really brave stuff to me.
5. When I think that someone I respect is losing respect for me I am devastated.
I take it very hard when a family member, coworker, or friend who I respect seems to be questioning my integrity or motives. Though I might seem to have a thick skin, I will take that criticism into my heart and dwell on it for days. It is awful for me to think that they don't trust me. Deep down, I might feel sad that they don't truly understand me, or afraid that maybe they are right and I am actually a bad person, but what manifests is anger and defensiveness.
6. When I am stressed, I start creating lines between what/who is helping and what/who is hurting me.
If I'm not careful, I can start to put people in those frames. Pretty soon I'm yelling at someone close to me because I've judged that they are distracting me from what I'm supposed to be doing, which feels like them trying to control me (an 8's biggest fear). They seem to be between me and my mission, and I feel scared and angry when that happens. It might seem like I don't value my relationships as much as my mission, and sometimes I think that way. But then I realize that the truth is my relationships are a large part of why I am here on earth, and loving is actually my greatest strength. Any goal that would need to be accomplished in spite of my relationships isn't really a goal I want to have at all.
7. I hate when people break agreements.
When someone says they will be somewhere at a certain time, and they come very late, and it doesn't seem to mean much to them, it drives me crazy. I can't be in close relationship with someone who I don't trust, because it doesn't feel safe. Even if it seems like a small thing, to me it is big. By the same token, I beat myself up about missing appointments, being late, or forgetting to do something for a friend.
8. I'm still trying to find the sweet spot between being bossy and being a doormat.
Because I've been told in the past that I can be "bossy", and because I'm aware of the darker places 8s can go, I've worked to be perceived as less confident or intimidating. I'm careful to say "this is my opinion" when working collaboratively because otherwise my suggestions can come across as if it is "The Way". However, I have to be careful not withdraw so much that I lose my effectiveness, strength and momentum. In the past I have been so worried about people (especially older men I've noticed) saying I was too intimidating that I tried to get small, and felt depressed.
---
---
So, some of the take-aways about 8s are that although we do not "wear our hearts on our sleeves" like some others, we do have a very deep and passionate love for people and our purpose. In our healthy state, our leadership is a blessing at work and in our families. Though our anger can get out of control, if it is handled well it helps us protect innocent people and challenge injustice. Love the 8s in your life, and help them create places and relationships where they feel safe enough to show you the beautiful and powerful being they are.
I am available as a Shadow Work coach, and also co-facilitate group Shadow Process Days every two-three months. My work is based in creating safe space for individuals and groups to work on tough issues and transform lifelong patterns.
If you have not yet identified your primary type, you can get started here. As tests can be limited, it is always good to read about your top 3 suggested types to discover which one is really you.
Sign up for Helena's Blog

Welcome!

I am a coach, facilitator and program director in Denver, Colorado. I bring a high-performance mindset from 18 years leading in global corporations, startups, non-profits and Higher Ed. I've also honed skills in emotional intelligence and practical spirituality through training with ICF, Shadow Work®, Insights Discovery and motherhood. If you're ready to do powerful inner work, and also get tangible results in your external environment, please follow my blog and reach out to talk about coaching!