Currently viewing the tag: "#workingfromhome"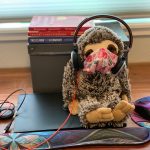 I used to be able to separate my work life from my family life pretty easily–divided by a commute and hours of the day. And my care for global issues (the environment, social justice, societal issues) were always with me, but I could generally compartmentalize them during my work day. Now, all of these three […]
Continue Reading

→
Sign up for Helena's Blog

Welcome!

I am a coach, facilitator and program director in Denver, Colorado. I bring a high-performance mindset from 18 years leading in global corporations, startups, non-profits and Higher Ed. I've also honed skills in emotional intelligence and practical spirituality through training with ICF, Shadow Work®, Insights Discovery and motherhood. If you're ready to do powerful inner work, and also get tangible results in your external environment, please follow my blog and reach out to talk about coaching!